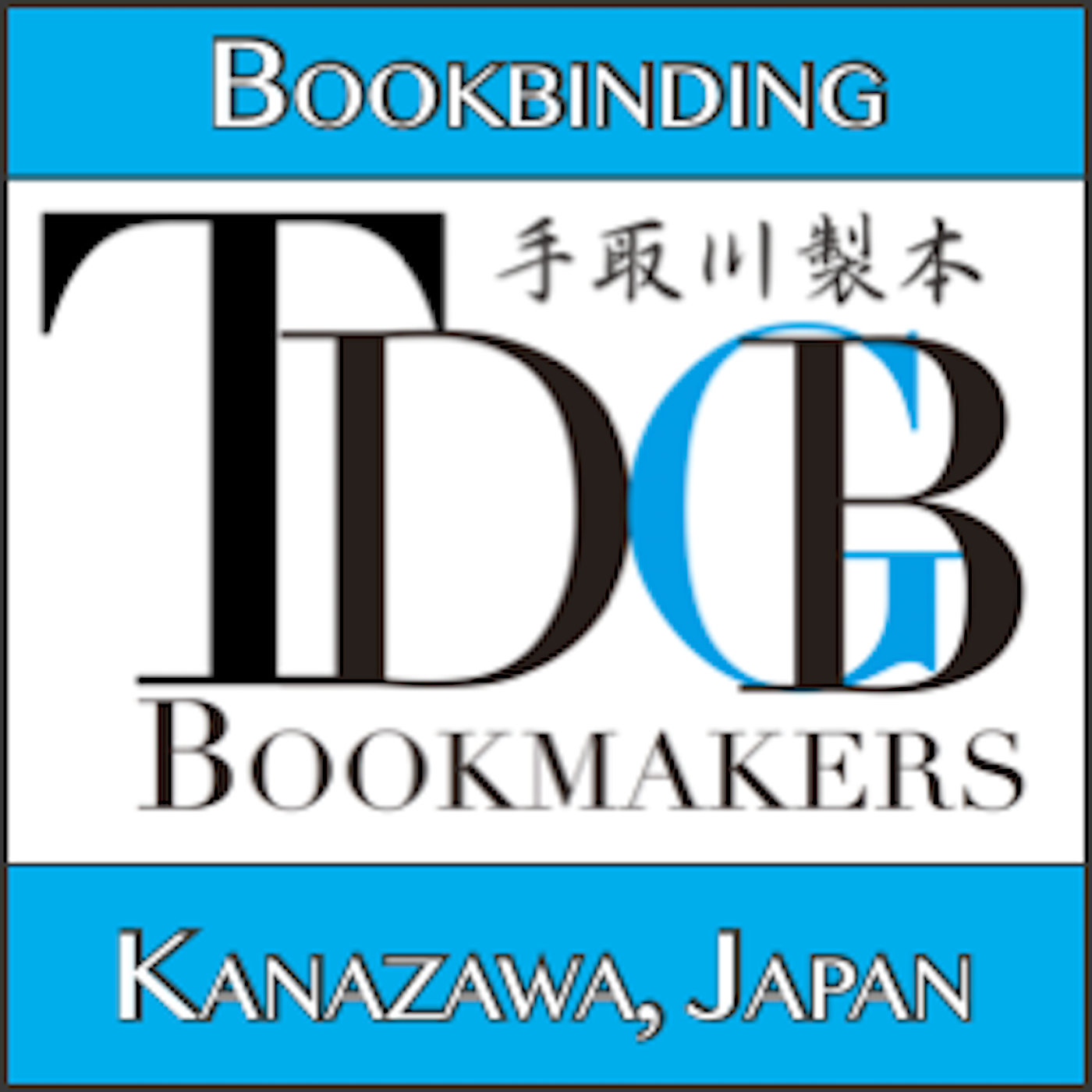 Bookbinder of the Week: (今週の製本者 )
Bookbinding
This week I cased in a book of my fiction (Tristram's Printer) in A-5 size, 260 pages. I used two different papers for the cover for two reasons: first, I'm cheap and didn't want to run out and buy more and two, I'm trying to use up the papers I've got so I can run out and buy more.
The backboards themselves are thick paper; not as thick as cardboard, more like card stock. I'm experimenting with them because a client wants a thin, flexible cover for their project and I want to make sure this is up to the test and that I am up to the task of using it properly.
Last week, hahahahahaha, I made a B6-sized book of Tristram's Printer, like I said. This morning I checked how many pages it had and discovered the final page has No Page Number written on it. Odd, methinks. I check a few pages back and the recto page claims to be 263 but Mr Verso says 260. Yes, the final signature was miss-printed. But at least the book looks mostly pretty.
I also discarded my template for book covers idea. Since each book, for me at least, is different, a template didn't make much sense. I was making two covers   instead of one. I did, however, make a spacer. I was bemoaning the fact that I couldn't find a good spacer for the hinge gap space bit between the spine and the covers. Then it dawned on me, thank's to the coronavirus pandemic, that I could make my own out of book board. So I did.
Fiction
Writing more on Growing Slurry and The Posthumous Biography of Agnes Grout.
Both seem to be episodic meaning the main characters have adventures that illuminate their characters, histories, and philosophies (except without the philosophical asides – I hope I'm showing and not telling).
In Growing Slurry, Sliven is investigating some wholesale fraud in his past while Gina is starting to – beginning to – trust him. I'm wrapping this novel up within the next 30, 50 pages, I hope.
In The Posthumous Biography of Agnes Grout: Death Weaver, Agnes is forcing one of her adversaries to accept one of her children so she (Agnes) can work in one of the weaving mills of Lowell, Massachusetts. Agnes suspects she may have some scary ability to slip back in time to warn people of their impending demise. She's not sure she had it or is just losing her mind; time will tell.
As always, if anyone knows of a good (and cheap) cover designer, let me know.